• UR – CE : Your Customer Engagement •
A Case Study on the Effectivity of the UR-Customer Engagement Solution in businesses of all sizes on how they build customer loyalty and trust. Read it below or download a copy.
Revolutionizing Customer Engagement:
A Triumph from Struggles
Greetings, I'm Eric Dobbins, a former Director of Information Systems at an Equipment Dealership, I'd like to take you on an enthralling journey through the trials and triumphs that paved the way for URDesigns Inc. (pronounced Your Designs) and our revolutionary Customer Engagement Solution. Join me as we delve deeper into the struggles we faced, the Eureka moment that changed everything, and the powerful impact it can have on your organization. 
The Initial Challenge: A Dream Deferred 
In my previous role, my VP of Sales, Jeff, presented me with an exciting challenge: to build a solution that would keep our customers interested and connected. The prospect was enticing, but a series of daunting obstacles emerged as I delved into the project. The estimated costs were exorbitant, stretching into millions of dollars, and beyond our means as a single company. Moreover, we were stumped on how to maintain sustained customer engagement with the Solution. These hurdles forced us to put the project on the back burner and reevaluate our approach. 
The Eureka Moment: The Birth of Personalization
Fast forward to my journey with URDesigns Inc., where Jeff's request echoed in my mind with renewed determination. A White Label or Private Label Solution that could be uniquely branded to each company emerged as the answer. But we didn't stop there; we took a giant leap forward. Inspired by the demand for more personalized experiences, we envisioned granting customers access beyond the receptionist, allowing them to directly interact with the company, without the constraints of barriers. 
The Personal Touch: An Engaging Connection
Our groundbreaking solution thrives on personalization. At URDesigns Inc., we believe in empowering customers, offering them instant access to designated representatives. They can provide valuable feedback on their equipment, while also being the focal point of targeted selling efforts. The power is in their hands, as they configure their personalized engagement, receiving only what aligns with their unique preferences. Empowering Sales and Support teams with seamless setup and training further enrich the customer experience.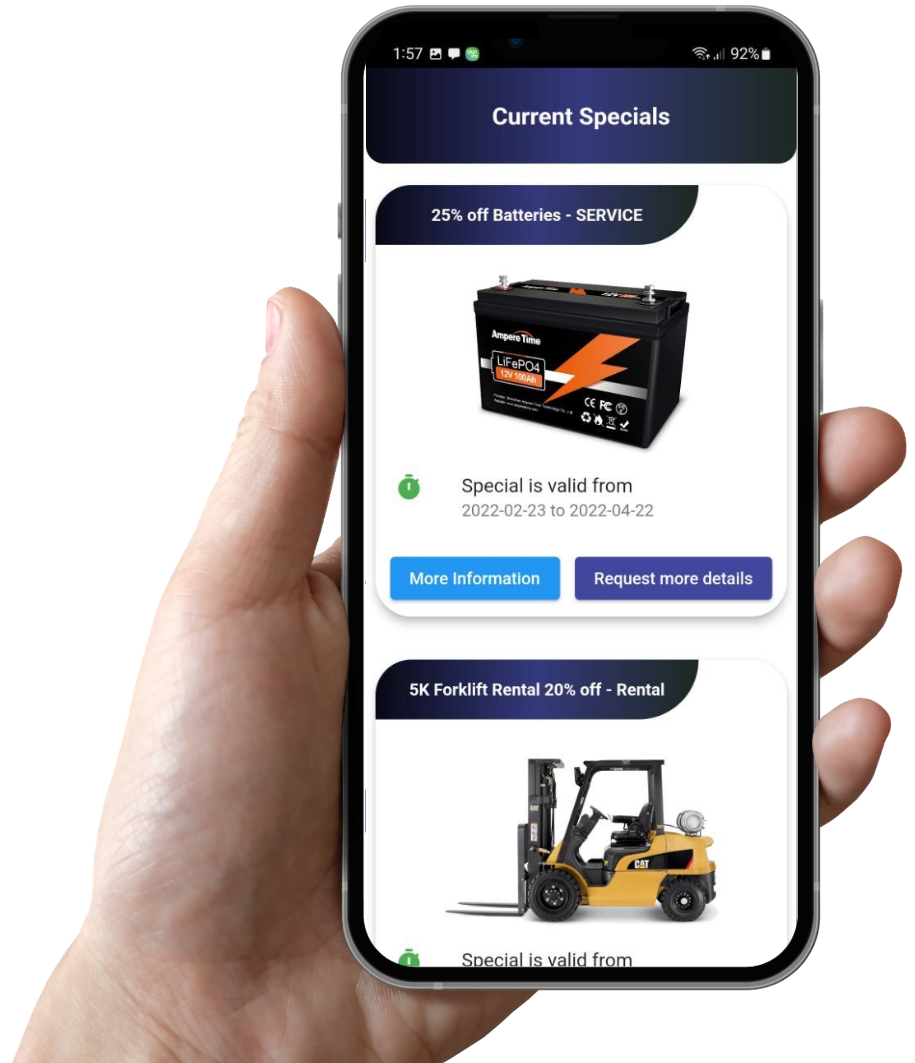 The Customer Engagement Parachute: A Safety Net for Your Future
Amidst economic uncertainties and potential downturns, we recognized the need for a "Customer Engagement Parachute." In challenging times, our solution proves to be the safety net that safeguards businesses from adverse impacts. By strengthening customer retention, we enable companies to thrive, as customers transition to becoming loyal purchasers. 
Affordable and Effective Solutions: A Gateway to Success 
Our dedication to leveling the playing field for all companies drove us to develop an accessible Software-as-a-Service (SaaS) Solution. With a low entry point, minimal capitalization, and flexible recurring costs, URDesigns Inc. empowers businesses of all sizes to capitalize on powerful customer engagement tools without straining their budgets.
URDesigns Inc. :
Empowering Your Future
URDesigns Inc. stands as a testament to the belief that exceptional solutions should be accessible to all. Our Customer Engagement Solution is but one facet of a comprehensive approach. By integrating Core Infrastructure items like Fleet Management, Mobile Field Service, and Safety Solutions, your company can transcend expectations, building steadfast loyalty both within and outside your organization. These efforts, in turn, culminate in enhanced profitability and a more robust bottom line. 
Conclusion: Embracing the Future with URDesigns Inc
 In conclusion, my struggles and triumphs as a Director of Information Systems inspired the inception of URDesigns Inc. and our Customer Engagement Solution. Rooted in personalization, affordability, and efficacy, our solution aims to empower companies to seize their future by forging deeper connections with their customers. In an interconnected world, we understand that the key to success lies in building enduring relationships and delivering exceptional experiences. As you invest in your core infrastructure today, you sow the seeds of prosperity, reaping the rewards of a secure and prosperous tomorrow. With URDesigns Inc. by your side, the possibilities are boundless. Embrace the future of customer engagement today! 
A Case Study on the Effectivity of the UR-Customer Engagement Solution in Businesses of all sizes on how they build customer loyalty and trust. Download a copy of the case study now.